Why should you attend digital conferences? 
As a digital marketer, it is critical to stay on top of all the latest trends and tactics. And when it comes to selecting conferences to attend, you need to choose carefully because not all of them are equally useful. Be sure to look closely at the agenda for each to determine what kinds of skills and education they offer.
SEMrush has assembled the full calendar of 2018 digital marketing conferences. Outbrain has taken it one step further and narrowed it down to the 13 must-attend SEO, PPC and digital marketing conferences in 2018.
When: February 6, 2018
Where: San Diego, CA
Cost: $1,200 USD
Who: Marketing managers, Growth hackers, Product managers
Why: Are you looking to grow your business? This data-driven conference is primarily focused on measurements, growth, and analytics. We can't ignore the "growth hacking" term anymore- see how others grew their companies and products and learned from the best.
2. Social Media Marketing World
When: February 28–March 2, 2018
Where: San Diego, CA
Cost: $1,597 USD
Who: Social media marketers, Content marketers 
Why: This conference is presented by the Social Media Examiner and offers a gathering of 5,000 social media experts from all around the world. Definitely, a conference you can't afford to miss if you're a social wizard, a blogger, vlogger or podcaster. It has multiple tracks for any kind of purpose in social media niche: from workshops to analytics to content marketing.

3. SMX West
When: March 13–15, 2018
Where: San Jose, CA
Cost: $1,695 USD
Who: SEO and SEM professionals
Why: Search Marketing Expo is hosted by Search Engine Land and is mainly focused on search marketing. Sessions provide tactical and practical advice about PPC, SEO, social media, content marketing, content creation and many other topics. You can find in the agenda beginners and advanced sessions in the above topics. 
4. SearchLove
When:March 26–28, 2018
Where: San Diego, CA
Cost: $999 USD
Who: SEO professionals
Why: This conference focuses on search marketing, especially SEO, with a series of advanced sessions and speakers. In 2018, SearchLove will take place in the US. Click here to read my blog post about the SearchLove 2017 conference in London.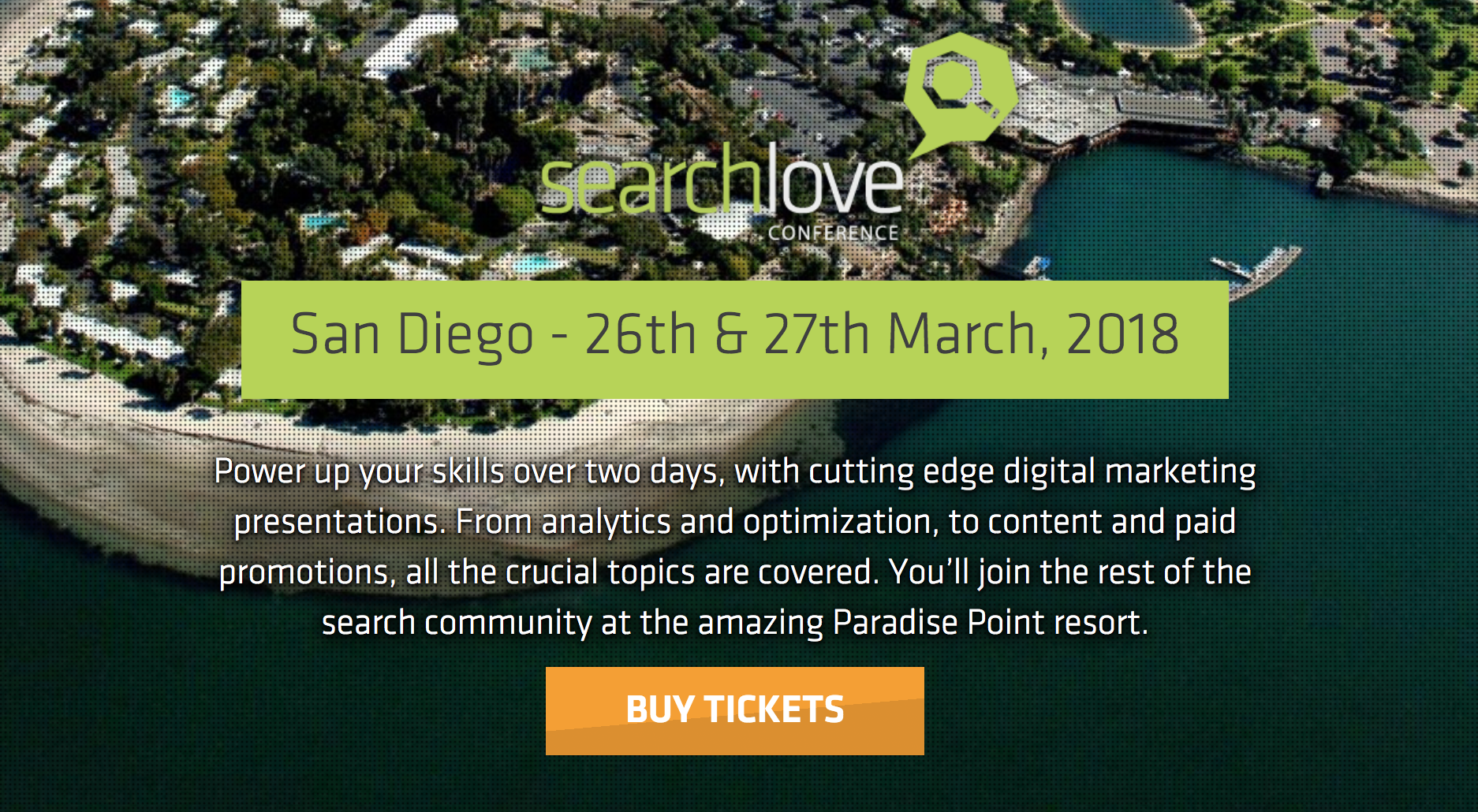 SearchLove conference 2018
5. BrightonSEO
When: April 26–27, 2018
Where: Brighton, UK
Cost: £125 GBP
Who: SEO professionals
Why: This conference started with a bunch of marketers in a bar talking about SEO and search marketing. Today it is one of the largest SEO conferences in the UK and Europe. Attendees will hear inspirational talks and attend hard-core training sessions and lessons. And come say hello to me—I will be a speaker at this year's event!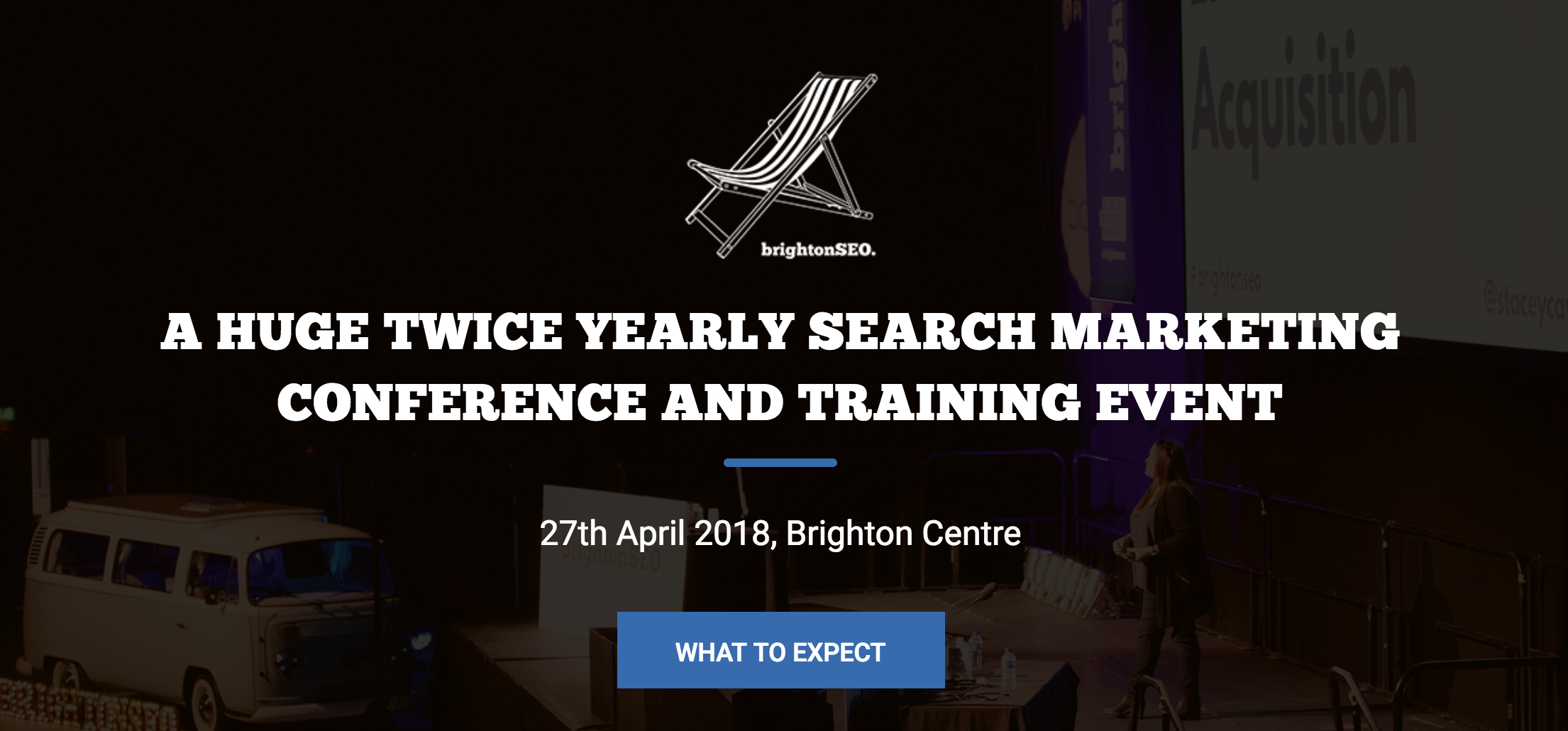 6. Pubcon
When: April 10–12, 2018
Where: Fort Lauderdale, FL
Cost: $899 USD
Who: SEO, SEM professionals
This is a premier conference for search marketing experts from all around the world and with a 17-year history, they know how to bring in speakers that educate. Their Florida conference has expanded and will offer insights and practical tips on SEO, PPC, social media, content development, social marketing, local search, mobile and video strategies. Their Keynotes are always from some of the best in the industry. Their Austin conference is in February.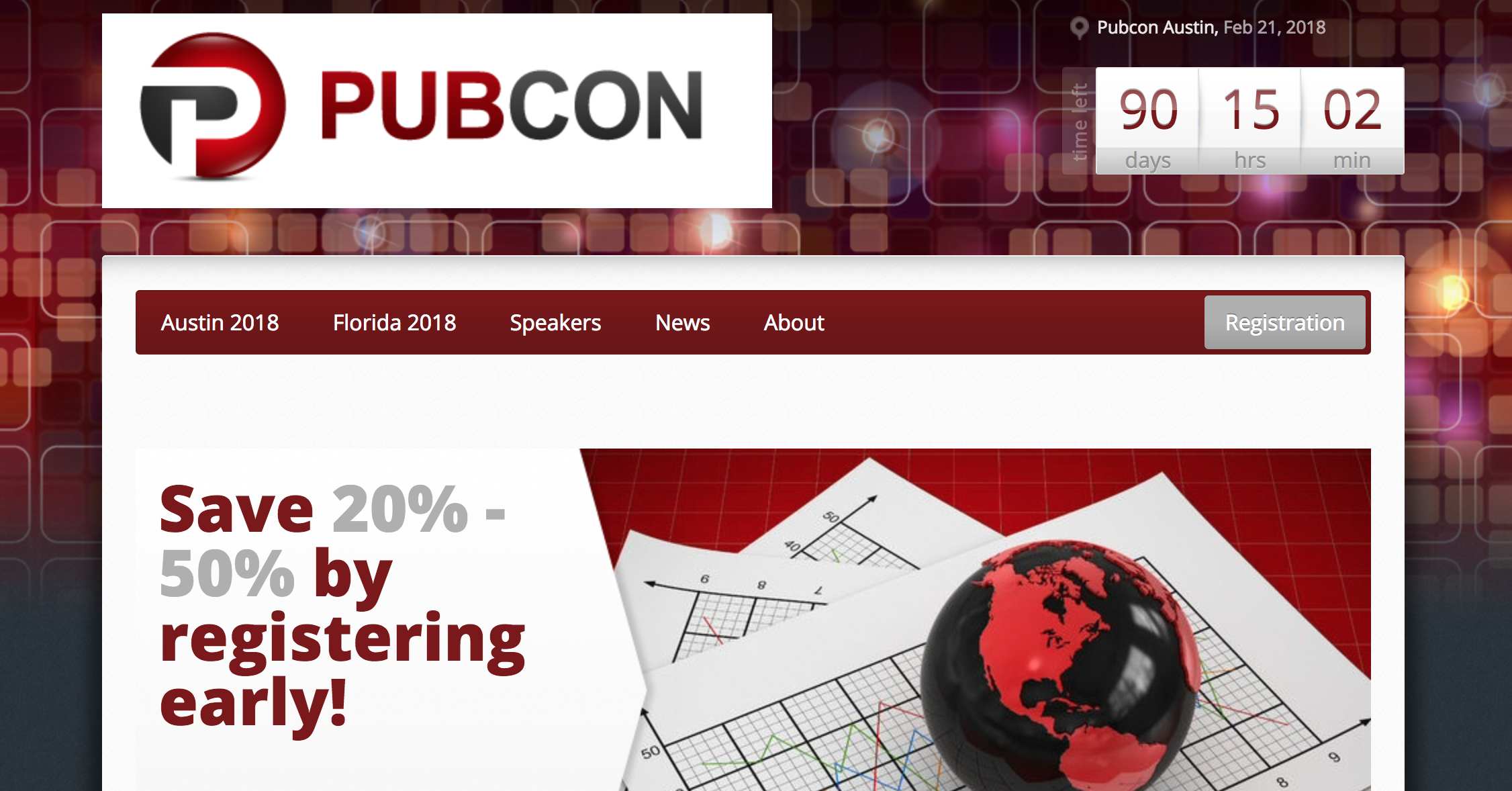 7. DigiDay AI Marketing Summit
When: April 11–13, 2018
Where: Santa Barbara, CA
Cost: $2,795USD - 4,795 USD
Who: Marketing managers, Content marketers
Why: This is a wonderful techy marketing summit. You will learn how to harness the power of artificial intelligence along with customer service, content strategies, machine learning activities and much more. This conference will give a sense and useful insights about how to use the internet of things and machine learning into real customer-facing apps or a measurable marketing methodology.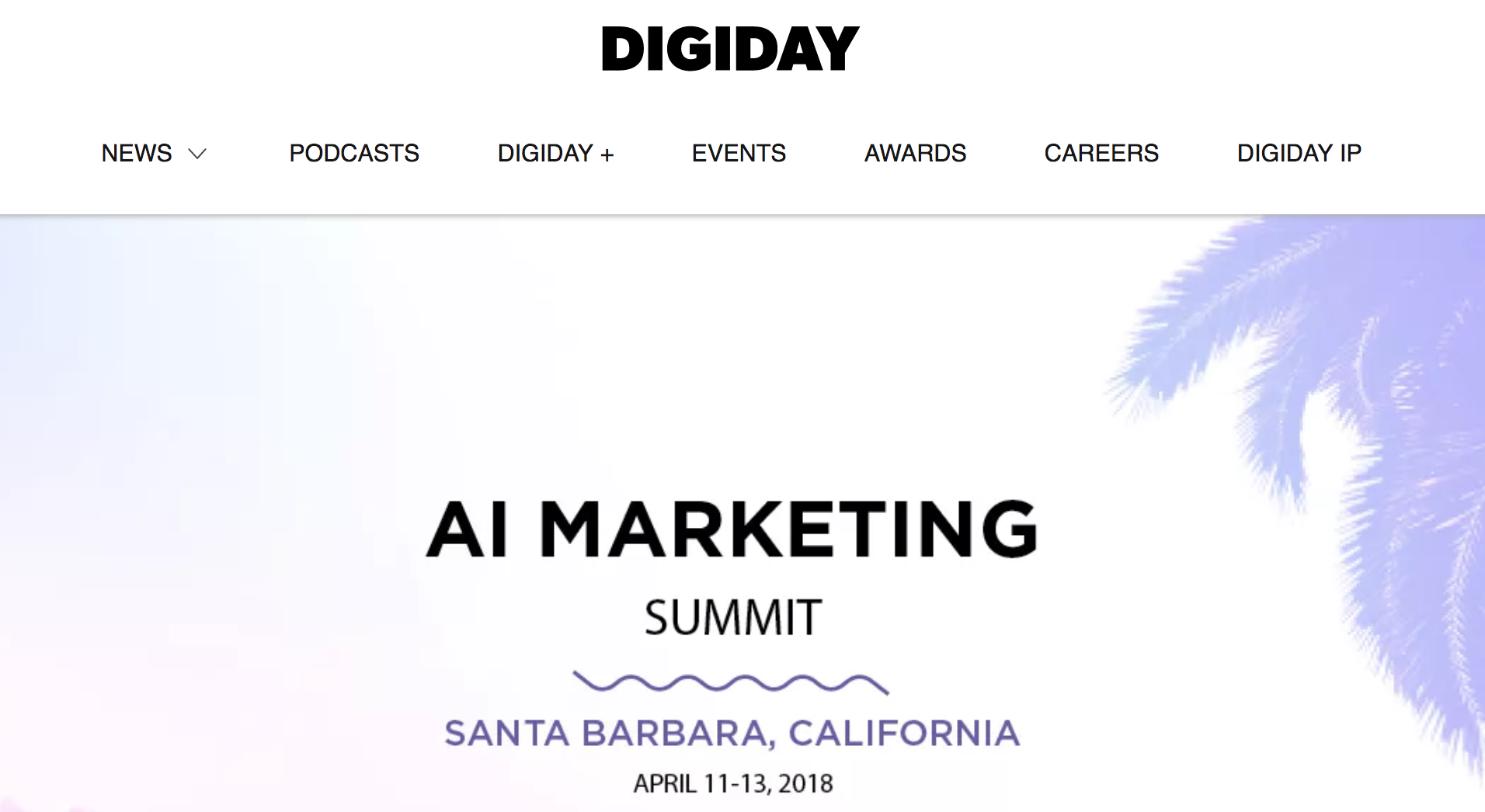 8. MARTECH West
 When: April 23–25, 2018
Where: San Jose, CA
Cost: 1,595 USD
Who: Marketing managers, Marketing technologies managers, Product managers
Why: MARTECH is about using advanced marketing technologies solutions to improve the customer experience, as well as to manage cross-functional teams with agile and lean practices. Attendees will return from the conference with practical tips to turn your organization into a real "MARTECH tribe."

9. SMX Advanced
When: June 11–13, 2018
Where: Seattle, WA
Cost: N/A
Who: SEO and SEM professionals
Why: The conference is hosted by marketingland.com, and it is a must-attend summit for all search marketing experts. Search Marketing Expo Advanced combines many networking opportunities with hands-on sessions, Q&A panels and multiple tracks and sessions per subject.
10. INBOUND 2018
When: September 4–7, 2018
Where: Boston, MA
Cost: $799-1,399 USD
Who: Marketing managers, Inbound Experts, Growth Hackers
Why: INBOUND is focused, of course, on inbound marketing with innovative keynotes, workshops, and hands-on lessons. This conference is highly recommended for all digital marketers as it provides all the information, education, tools and inspiration you need in order to grow your business.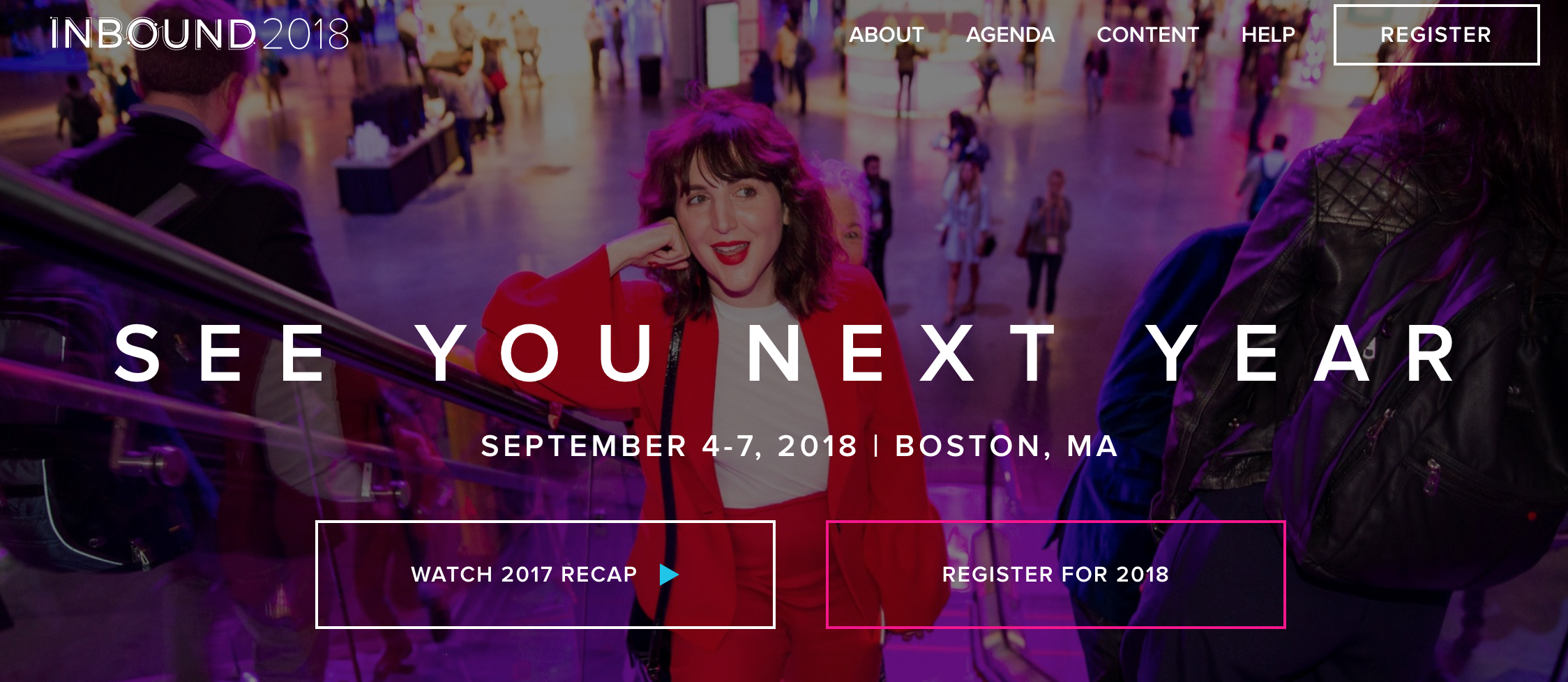 Inbound 2018 conference
11. DigiMarcon
Where and When: Multiple date, and Venues
Cost: $994 USD
Who: Digital Marketing Managers, Web project managers, Mobile and web strategists
Why: DigiMarcon, one of the largest digital marketing conferences in the world, is hosted at various locations across the US and Canada. Don't miss the chance to hear and see the foremost thought leaders and innovators in the industry. Anyone who operates in the digital community will easily find his place there.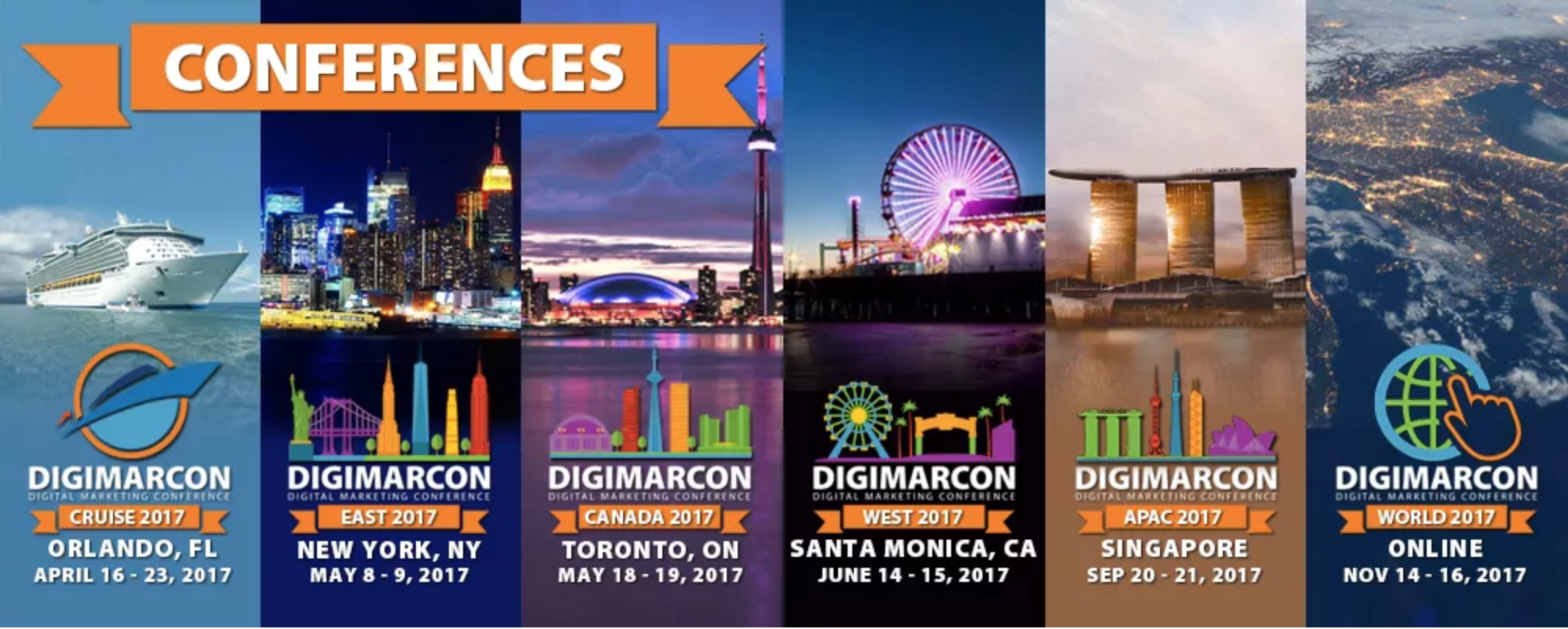 Digimacron conference 2018
12. WebSummit
When: November 5–8, 2018
Where: Lisbon, PT
Cost: 850 Euro
Who: Marketing Managers, Brands executives, 
Why: One of the largest tech conferences in the world, WebSummit is hosted in Lisbon, Portugal, with more than 1,200 speakers and 60,000 attendees from 170 different countries. This conference is definitely one you cannot miss, and this is the reason for the highest participation rate by the biggest brands all over the world. 
Web Summit Lisbon 2018
When: May 7–9, 2018
Where: Atlanta, GA
Cost: $1,095-2,190 USD
Who: SEO and SEM professionals
Why: This summit, hosted by Social Media Today, is ideal for social media campaign managers and SEO professionals. The summit will cover social strategies and trending channels including Snapchat, Instagram, LinkedIn, Facebook and much more, with useful workshops and sessions for SEO and SEM strategists. 

The social Shake up 2018
I hope you find these conferences useful to improve your digital marketing skills. Choose right, and make the best of your business trip—and don't forget to share your notes!