Clients often have unrealistic expectations about SEO. In most cases, this happens because they do not understand how SEO works. 
I still remember at the very beginning of my SEO path, a roof builder got me on the phone and explained that he had been investing X amount of money in Adwords every month. He asked me to put their website on the first page by tomorrow. Then, he said he would send me the money that he spends for Adwords. When I said that it does not work so fast, he replied: "No problem, I understand. But please try to put my site on the first page by the end of the week because work season is coming in my industry".
Needless to say, I didn't end up working with this person. His mistake was that he didn't bother to spend an hour reading how SEO works before talking with me. And my mistake was that I didn't have the patience to educate him. 
The above example is not the worst scenario that can happen. The worst that can happen to both sides - SEOs and clients - is to start working together without clarifying the false expectations that clients have. I interviewed people with enormous experience in client SEO and asked them to share with us the misconceptions their clients had.
Dario Zadro - Web Strategist at Zadro Web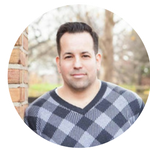 I have come across a lot of false expectations in the last 10 years of doing SEO, but the few that stand out are that SEO is cheap/easy and that it lives in a vacuum. 
Everyone is constantly bombarded by emails promising first page rankings in days or weeks, and at such unreasonably low costs. Those emails have given the SEO industry a negative reputation for quite a long time.
However, in the last couple years, SEO has become much more respected. The reason being due to my 2nd point - SEO simply can't be done alone any longer and requires an advanced skill set.
With Google's RankBrain and stronger push towards UX signals, it is now critical to understand how all the pieces move together. This includes paid campaigns, social media, more technical web development (ie. structured data, AMP, page speed), advanced reporting, and other KPI metrics that drive ROI.
Guy Regev - CEO at eTraffic.co
The biggest false expectation - and we see this with many clients, not just one - is the idea that with SEO they'll be able to rank at the top for general search terms. We call these Ego Keywords - search terms that are more for show off than for actual conversions. Clients tend to focus on Ego Keywords since they have the biggest search volume; this is a misconception - the total organic traffic that comes into a page from all search terms is the KPI to focus on. Ego Keywords are great to rank for brand awareness but are not the first keywords to aim for. 
Let's look at an example: A digital agency wants to rank for the search term "online marketing". While it's a muscle search term, those users who search for it are likely looking for information, not someone to hire. But going after long tail search terms, like "B2B online marketing agency" or "online marketing tips for local businesses", even though holds less volume, the traffic they drive is much more focused and action-driven; users typing such terms are much more likely to convert since their needs are specific.
If you go after many long tail search terms that are highly relevant to your business and target audience (rather than bombastic terms that are empty of actionable potential), you stand a much better chance reaching your potential customers.
Luke Fitzgerald - Head of SEO at Wolfgang Digital
The biggest false expectation I have encountered during my time working on various websites, of all shapes and sizes, is that a site can simply be "SEO'd" and then left to its own devices and the owner can watch the converting organic traffic roll in without the need for ongoing nurturing and investment in content and technical improvement work.
Another common misconception is that authoritative links to e-commerce landing pages within highly competitive niches are somewhat easy to come by in abundance, at no additional cost, without relevant, newsworthy or engaging content, and without a recognized brand. Webmasters, bloggers, and influencers the world around are just dying to link to that highly objective, intrinsically commercial page for no apparent reason, of course!
Often, a lack of clear understanding that SEO takes time, dedication, continual attention, and no small measure of guile is what leads to unmet expectations and a breakdown in the client/SEO provider relationship. And, in most (but not all!) cases a solid cornerstone of communication and realistic, achievable target-setting from the outset can help overcome false expectations. Keeping in mind, that mutual patience, understanding, and respect for each other's needs and preferences is required.
John Doherty - Founder at GetCredo.com
Over the last few years, I have spoken with over a thousand businesses about their SEO needs and goals. The worst expectations I hear are when businesses, especially e-commerce, contact me at the beginning of Q4 each year looking for help ranking to drive sales for that holiday season.
SEO takes 4-6 months to really start showing a material impact on your business, so beginning the process of finding someone a month before you expect results is way too late. I always counsel them to put more into PPC for that holiday season and at the same time onboard a new SEO agency/consultant to make a material impact for revenue in the holiday season the following year.
Venkatesh C.R.- Managing Director and CEO at Dot Com Infoway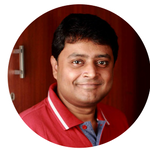 In the course of doing SEO work for clients, a portion of my / my team's time is surprisingly spent correcting the misconceptions that many clients have. In some cases, these are slight misconceptions based on outdated practices, and these can be corrected with a small explanation or sharing a blog for best practices/video from Googlers or industry experts.
There are several bigger expectations from clients, and unfortunately, the clients may not understand even after you explain the reality. This would put you and your company's reputation at risk.
Expectation: "Another company is offering $(less)/month, they are promising a huge number of backlinks & 1st-page rankings. Can we expect that from you?"
The comparison game will always be there for any business; especially when it comes to marketing. We will always find the aforementioned reasoning from the prospects as a threat to a new business acquisition. The big number, when it comes to backlinks, obviously looks fancy in the client's eye and it makes them reluctant to listen when we try to explain the importance of quality over quantity.
The risk of getting such huge number of poor quality links in a short span of time and its adverse effect, may not reach such clients. When it comes to first-page ranking, it is always going to make any client eager. This just adds more fuel to the fire and makes it even more difficult to convince the client.
Every time you initiate a talk with a new business prospect, you will be surprised. You really don't know what he/she knows about SEO and what they expect from it. But you can expect which false expectations are likely to negatively affect your success and client relationships, and then take corrective steps to ensure a successful campaign and a friendly client.
Mandy McEwen - Founder & CEO at Mod Girl Marketing
So many false expectations about SEO - where do I even begin?! I think the most popular is expecting first page rankings too soon. This is where education is so important, as a lot of business owners don't realize that SEO takes time. They expect that after 2 months of investing in SEO, their website rankings will shoot to the top of Google. Unfortunately, that is not the case. On that same note, they don't realize all of the factors that go into ranking a website at the top of Google. Regular content, social media, UX, and backlinking all play factors in ranking a website and business owners have unrealistic expectations about what exactly it takes to rank a website at the top of Google, but more importantly what it takes to MAINTAIN those rankings. 
We had a client once with a low SEO budget (as they were a one-person company). We were doing the very best we could, given the low budget. We were able to take them from page 10 to the top of Google, #1, within 6 months. We remained at the #1 spot for almost a year, but then the competition started picking up. We ended up dropping to the #3 spot because what we were doing was no longer enough, as the competition was doing MORE. The client came to us frustrated because the "new" competition was outranking them. Well, we weren't shocked because unlike our client, the competition was SEO-blogging multiple times a week and active on social media. This client didn't have the budget to have us write multiple blogs per week and manage their social media. Therefore, we had to explain all of this to the client, "Look, what we are doing is STILL working, as you are at the top of Google, but it is no longer enough to remain in the #1 spot." 
So once a website is ranked, then what? There is a misconception many businesses have that once a website reaches the top of Google, that's it! Yay, celebration time! Um no, not so fast! Are you blogging? Are you sharing your blogs on social? Are other people sharing your blogs on social? Are other websites linking to your content? Do your website visitors have a great user experience as they browse your website? By neglecting just one of those areas, a website can easily start to lose its coveted #1 ranking. And those are just a handful of ranking factors.
In short, I've personally found that it is best to A) work with a client who understands these core concepts of how SEO works, and they have realistic expectations or B) educate the client BEFORE engaging in an SEO agreement. By doing so, you will save yourself a ton of hassle and possibly even lost revenue if the client decides to cancel on you because the expectations were not met. It is always better to spend the extra time educating businesses to ensure that everyone is on the same page and the expectations are clear! 
Maciej Wicenciak - International Expansion Manager at Bluerank
Customer expectations regarding the effects of SEO activities can really vary depending on their level of expertise. They can differ from expecting immediate effects to completely misunderstanding the point of SEO actions.
For me, the most common misunderstanding is the expectation of most marketers that an SEO agency/specialist is able to achieve results without the client's involvement whatsoever. When they hire an agency, they don't want to bother with SEO anymore, and they believe that the ball is totally in the agency's court. An explanation of this misconception can be extremely time-consuming, but it is needed. Today, without both sides cooperating, achieving great results in SEO is impossible
I remember a story about a customer from the medical industry. He wanted to have a high ranking in the SERPs on a multitude of different phrases (very diverse - such as product, category, general phrases) with only 17 subpages - 17 subpages that can be optimized, 17 on which I was able to work. The client did not want to expand the site in any way. Obviously, it was doomed to failure - regardless of the size of the budget.
So my recommendation, speaking out loud about the client's needed involvement in a project should be prioritized.
There are lots of clients that have unrealistic expectations about what SEO can achieve in a short time-frame.A couple of years ago we signed a one-man insurance brokerage. During the sales process, we managed expectations, citing the length of time it takes to start seeing results and the kinds of keyword phrases we can reasonably expect to rank for. 
Despite setting the expectations before we signed the client, after one week of being instructed (before the SEO audit had even been completed), the client was complaining about not being number 1 for the term 'insurance'!.
Every time we spoke to the client we explained the length of time it takes to start seeing results, plus the fact we were never going to rank for the term 'insurance'. On the phone, the client seemed to understand and accept.
Needless to say, we kept getting weekly calls about not being number 1 for 'insurance'. This is one of the first clients we have ever extracted ourselves from (read - fired!).
Matthew Holly - Associate Director of SEO at SapeintRazorfish
The biggest false expectation was that we could just call Google and ask how to get on page 1. While a true story, I would say the biggest false expectation is that an agency SEO team is fully independent and can simply "optimize" their way across the site each month of the engagement.
The truth is that the client is a major participant, so making sure that resources are available to implement any recommendations is the only way to activate any value from an agency. It is really a team effort between the agency and the client.
Vipin Nayar - Head of Digital Marketing at Acodez IT Solutions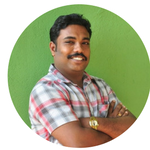 I have confronted many businessmen who have no understanding whatsoever about SEO or have something similar to an aversion to technology. They may actually opt for SEO as it is trending and it is practiced by all. They probably run their business well, but they are not willing to learn any tech-related knowledge.
This becomes a challenge as they also have a notion that SEO work isn't a hard job and a website can easily get created in 2 months' time. In this case, what I usually do, is involve them in planning the layout and also make them define their KPIs. This helps them understand the complexity of the job and helps them realize that I am doing my part of work. Additionally, it builds accountability and every month I track those KPIs and go over the reports with them every month. I also update the clients with the constant changes, other than just blindly practicing the same old outdated SEO techniques.
When I figure an inevitable change is coming that is beneficial, I propose them to the clients and clearly make a new plan that includes them as well.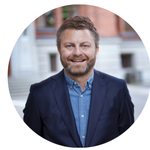 A few years back a client approached us looking for help with SEO. This client is a reseller of products and services for big international brands. In one of our first meetings, we discussed which goals would be relevant to the SEO project. The client's wish was to outrank the big international brands they were resellers of, on their respective brands' names. Their reasoning was that they had managed to reach the top position on these brand names when advertising on Google AdWords. They basically wanted to achieve the same thing organically, using SEO.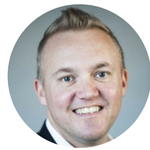 The biggest challenge making great results for clients is also the same as the biggest false expectations: You cannot pay an agency and don't do anything else, and then hit the sky with a rocket.
First, the technical changes often need to be implemented in-house or by another agency. It has been seen many times, that this is not a priority, and the results are not good. Second, in some cases, the client has unique knowledge about the subject area and could help make awesome content that could result in incoming links. So, the biggest mistake is to believe that nothing needs to be done by the client, just because they hired an SEO agency.
You, as the client, need to do some work, but by hiring SEO consultants you will be helped with an effective strategy and that will help your rankings!
Ruchi Pardal - Vice President of Operations at ResultFirst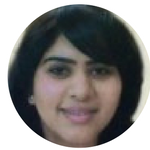 Looking for quantity over quality: 
"The other agency is giving me 100 backlinks for $100; why are you doing only 30 for a higher price?" said a client once, and a lot of others talk along similar lines. Some clients do not understand the difference between 'a link coming from a high-quality post on a high-authority website that is relevant to your business' and ' a lot of links from sub-standard content and irrelevant websites."
It is like eating a lot of junk just to fill your stomach and not looking at the quality of food we are eating. This approach towards agencies is a set back for the digital marketing industry as a whole. 
Conclusion
It is crucial for any SEO specialist to educate the customer.
You should start explaining the SEO process from the beginning of your relationship with your customers. One strategy is to record a few videos where you give answers to the most often asked questions, like "How long will it take for my site to rank on the first page?". When scheduling a call with a potential client, you send them the videos to watch before the call. 
Here are a few of the most often misconceptions, and ideas how to handle them:
1). When clients want backlinks to a landing page with no relevant and valuable content in it.
Answer: Editors and webmasters would put links for two reasons. The first reason is if the page they are linking to is full of valuable and relevant information, and the second reason is if you pay them. So, if you do not have a great and relevant content, you must have deep pockets.
2). Another company is offering $(less)/month; they are promising a huge number of backlinks. Can we expect that from you?
Answer: There is not strength in numbers, so have no such misconception. You can build ten thousand backlinks for $5 if you go to Fiverr but would that be of any benefit for your site? The answer is "No". Moreover, it will probably damage your site. Then, we have to clean up a penalty or start everything from the beginning with a new domain.
3). Working season is coming in 2 months. Please, make sure to rank my site by then! (competitive niche)
Answer: If your niche does not have any competition this could be done in 2 months. But in any other case, I recommend that you spend your money on PPC. SEO takes time for results to show. If you are in a hurry - putting money into PPC will allow you to see results overnight. At the same time, we can start doing SEO now that will bring you benefits for the next working season.
4). Company "X" is offering me SEO for $350 a month. Why should I pay you 5 times more money?
Answer: Let's consider On-page SEO is perfectly done (but this is rarely the case) and we should spend $350 a month just for content creation, content promotion, outreach, social media and hopefully we get some links. 
1 comprehensive article per month for your company's blog is $250-$300. 
Hire a VA to research for people who might be interested in our article; 20 hours x $10 per hour is $200.
We haven't added any hours for the SEO expert that is creating the strategy, managing the writer, and VA, doing the outreach. It will certainly go beyond a thousand dollars. And there is the very basic Off-Page that hopefully may get you a few backlinks a month. Simply, the companies who are offering SEO for $350 a month are not doing anything else than crappy links from PBN sites, bookmarking sites, and sometimes review sites. If you cannot spend more for SEO, the best advice I can give you is to invest your $350 in PPC. At least you will see some results.
5) When the in-house team does not want to help and be involved in SEO.
Answer: If you want this venture to be successful you should be helping us. You are the one who understands your niche well and you can help us, at the very least, create content that resonates with your customers. It will be our work to optimize it and promote it. You should understand that SEO is a partnership, not something to outsource and to have your hands free.